Want to know how to get into the best homes in your area, whilst still retaining your bread and butter properties?
How to convert even the best instructions at 90% and higher?
And would you like to see how you can add an additional revenue stream of £100k a year, minimum, by listing high value homes, without sacrificing your core revenue?

Here's the problem many independent agents are facing:
You want to get into the high value homes in your area, but you don't know how.
Because of this you may be seen as a mid-range brand, you get squashed on fee, you're fed up of seeing surprise boards go up – those boards you didn't even get a chance to value – and all this has left you with no confidence in your ability to market a high-end property in the right way.

Why I know what I'm talking about
In April 2017, I launched my first estate agency – AshdownJones – together with my son-in-law, Phil Jones. It's been quite a journey!
When we were planning our launch, we were determined to offer the best bespoke property brochures the industry had ever seen. And we've done just that. How do I know they are the best? Because I've been collecting property marketing for fifteen years now, and I can tell you – nothing else we've seen even comes close.
And it's worked. We have built an enviable reputation in this time for the best photography, styling, boards and brochures. And this has led us to selling some of the best homes in the Lake District. In fact, we now list more properties over £500,000 than any other agent in the Lake District. Not bad for a couple of rookies.
Here's what else we've achieved:
In our first 13 months we reached 500k in instructed and sold fees.

Our standard fee is 1.5% – we never discount.

It's the highest fee in our area.

Our average fee is now £12,295, and rising.

We're now a team of eight, in a large office in a rural development

Plus we now sell more homes over £500,000 than any other agent in the Lake District.
So today, let's look at the bigger picture for you and your agency. I'll show you the pathway that starts where you are right now, and that leads you to where you want to be.


Why high value homes?
In a nutshell, here's why:
They take the same amount of work to sell

You don't need as many of them

They give you a better return on your time and resources

You can use them to build an aspirational reputation
After all, very few agents are successfully targeting the high value homes. And as you know, if you do what the other agents are doing, you'll get what the other agents are getting.

Do you know how many homes over £500,000 you have for sale in your area?
Go to the Rightmove Map Search, and enter your office address and radius of coverage; probably 5 to 10 miles. Make a note of how many properties are listed for sale. Now change the lower price level to £500,000. How many homes do you have now on your map search?
We checked thirty different towns in the UK to see how many homes they had for sale at £500,000 and over.
The result? 14%
On average, around 14% of properties in any area outside London are for sale at £500,000  and above.
Are you getting into your 14%?
If I could show you how to get into your 15%, and how to charge 0.5% more than your competitors, what would that information be worth to you this year? £100,000? More?


Why high value homes? 
We all know how much estate agency has changed. Many of us in the industry are old enough to remember the pre-Rightmove times (ahem) and the typewritten details with stuck-on photos you had to pick up from the lab.
Maybe some of us hanker back to that simpler age, when we held all the information cards, and a vendor was happy to pay a good fee for a professional service. Estate agency is actually one of the oldest professions, and first began as a commercial industry in the early 1800s, with brands like Chestertons in 1805, Chancellors in 1807, and Winkworth, which was established in 1835.
Over the next half a century or so, Humberts, Savills, Reeds Rains, Hamptons and Knight Frank (and Ruttley) were all established. They served the upper classes mainly, but the turn of the 20th century, estate agency services became accessible to the middle classes too, as more and more people sought to own their own homes, rather than rent.
It wasn't unusual at this time to pay 2-3% and more for the services of an estate agent, as they were professionals who had access to information – and buyers – the ordinary homeowner did not.  
This was the 'First Age' of estate agency: the age of the Professional.
Over the next century, nothing much changed. Then came Rightmove in 2000.
For the first four or five years, Rightmove didn't really gain traction, and less than 30% of properties in the UK were listed on the site. Then came a tipping point.
Homeowners and buyers started to notice that more properties were on it than not, and therefore that became their first point of call when they were looking for a property online. Over the next few years, Rightmove worked hard to become the leading property portal, and now that around 93% of properties are listed on there, they have undoubtedly succeeded in their goal. This would become the 'Second Age' of estate agency, when information became much more accessible to the general public.
For the first time in the history of buying and selling property, buyers and sellers now had a wealth of information at the click of a mouse, or a phone. By eradicating the information gap, the next major market change was inevitable:
The 'Third Age' of estate agency: the DIY estate agents.
If I can search online, then why not sell online?
2009 saw the launch of the first main wave of DIY agents, (although some, like Hatched, started earlier, in 2006).
Emoov started in 2010, with Yopa and Purple Bricks formed in 2014.  Once these DIY agents found a way to get their listings on Rightmove (by making a personal visit part of their service), they started to become much more mainstream. In some areas, they are still a credible threat to traditional estate agents, albeit mostly at the lower value end of the market.
During this age, homeowners now began to take control of their property selling. They took their own photos, conducted their own viewings, and saved themselves a bunch of commission. At least, that's the picture that the online agents promoted. In truth, few homeowners are genuinely good enough to show their own homes, and some of the photos allowed on Rightmove weren't good enough to sell an old heap of a car, never mind a house.
DIY agents began to drop like flies, and only the over-funded don't-need-to-make-a-profit agents have so far survived. And as for homeowners, they are polarising. Because we are now entering the 'Fourth Age' of estate agency: the Experience Age.
Homeowners looking to sell are either attracted to the cost-saving DIY agents, or else they feel they need a high-touch, full service agent to sell their home better.
Most agents won't survive past the Third Age. But you will, because you're interested to know what you can do to change, and you're open minded enough to consider a new way of doing business.
During this new Experience Age, offering services like home styling, lifestyle photography and magazine-style brochures, will justify a higher fee. The experience you offer when they are selling their home is the central element that creates loyalty and referrals from your clients, and that helps you stand out above the other agents in your area.


What's stopping you target high value homes?
Every year that goes by with you doing what you've always done, you are losing potential revenue. You need the specific property marketing elements that attract high end clients and gives you the financial results you deserve.
Going after a new market is hard. You will doubt you can win those big fees. Few of us ever take the leap to try something new in our business, but in truth, it's simply an upper-limiting belief that is holding you back.
High fees are your reward for having a differentiated service.

But how do you attract the very best clients?
Simple: with the very best marketing materials.
When you think of prestige property marketing, which agents come to mind?
15 years ago, Savills, Knight Frank and Fine & Country were agents at the cutting edge of luxury property marketing, and leading the way.  Now the property marketing landscape has changed. What was cutting edge is now the new normal. What was innovative is now standard.
To truly stand out in the ways that matter to the homeowners you want to attract, you need to take your property marketing to a whole new level.
You can't charge top fees and then deliver only a mediocre service. Owners of large, luxury homes expect a sophisticated marketing service. Professional photography is no longer enough; you need lifestyle images of styled homes.
Unique and exclusive homes need unique and exclusive marketing. Offer this, and you too can attract the homes you really want.


What is bespoke property marketing?
The following is a list of the elements of bespoke property marketing that we offer in our agency, AshdownJones:
Lifestyle photography

Drone photography

Twilight imagery

Professional copywriting

Vendor interview

Property styling

Property bespoke logo/branding

Printed magazine-style brochures, up to 20 pages

Specialist print finishes and formats

Bespoke for sale board
As you can see, professional photography is no longer a differentiator; you need lifestyle images of beautifully-styled homes.
A Ravensworth laminated tent-fold no longer impresses;  a bespoke, magazine-style 16-page brochure will win you the very best fees.
A standard branded for sale board won't help you stand out from the crowd – but a bespoke board will, and your new high-end homeowners will love them.


Tangible property marketing beats promised service levels every time
When you are in the valuation, and you're promising your vendor the very best service, do you imagine that the other agents they've called in have done any different? Don't you think they've also told the vendor how great they will be, how hard they will work, and how they are absolutely certain they will be able to sell their home for the price they want, in the timeframe they need?


Promises are cheap. Brochures are proof of your promise.
Our beautiful brochures are literally worth more than their weight in gold. One of our brochures weighs around 100 grams. 100 grams of gold is worth roughly £3,000.
How much could yours be worth? Let's work it out…
Let's say you take on a high value home, with a £10,000 fee, and you get to work to create the best marketing package you have ever produced. You style the home so it looks amazing, create a bespoke for sale board, commission a specialist lifestyle photographer, and have some twilight drone images taken. You get a professional copywriter to interview your vendor and produce poetic copy describing the home in an aspirational way. Then you work with a talented designer to create a beautiful bespoke brochure that befits that home and wows your client.
Once you have your marketing in hand, you can approach other high value homes and show them what you can do for them. Let's say you generate three valuation appointments, and win two instructions. For these, you repeat your marketing creation process, with the result that you now have three marketing examples, and £30,000 in fees.
If you can take on a new high value home each month using this formula, you'll add £120,000 in fees to your bottom line. How does that sound? How would that change your business finances?
In our first thirteen months of AshdownJones, we listed fifty homes, bringing our potential revenue to £500,000. Starting from a cold-start launch. Only using our bespoke property marketing as a differentiator and reputation builder.
To truly stand out in the ways that matter to the homeowners you want to attract, you need to take your property marketing to a whole new level.  And then let your marketing sell your next instruction.
Now you know what you need to do, you have two options:

Option A: DIY
Here are all the elements you need to plan for to create bespoke property marketing at the level that impresses:

1. Research suppliers
2. Find a designer
3. Brief your designer
4. Create your own brochure templates from scratch
5. Learn how to style homes
6. Find out what you need to buy to for a photoshoot
7. Source a printer
8. Experiment to find out what works
9. Make lots of mistakes
10. Waste lots of money
11. Rinse and repeat for each listing.
But why re-invent the wheel?
We're launching a new property marketing brand. Our mission – to enable and empower you to win the best fees from the best homes in your area.


Introducing Unique & Exclusive:


.
.
So we'd like to offer you another way:


Option B: Leave it to us
Use our combined 17 years of experience and experimentation with our ready-packaged service:
Luxury brochure templates

Property styling training pack

Photographer sourcing

Copywriting services

Property branding

Bespoke board designs.

.

Why us?
My partner Phil Jones and I have a combined 17 years' worth of experience of unique and exclusive property marketing. We've worked with over 1000 vendors, 1200 independent estate agents and 150+ industry suppliers, including photographers, home stylists, stagers, designers, copywriters and printers.
In short, we know more about exactly what property marketing appeals to high-fee homeowners than anyone else in the industry.

We and our team have put in the hard work, so you don't have to. Simply offer it to your clients, and take the credit.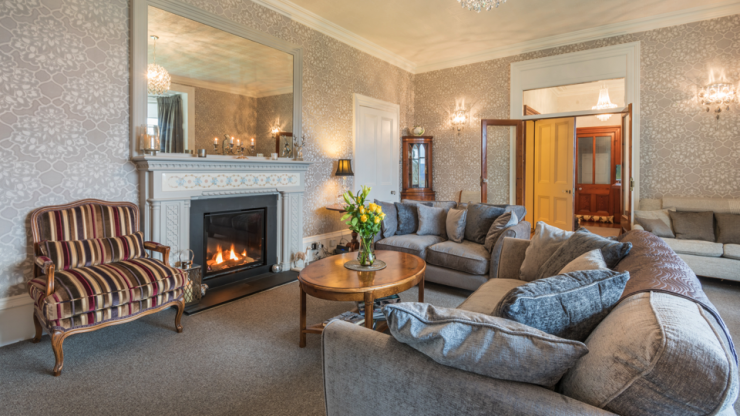 How Unique & Exclusive property marketing will transform your agency
Having a range of luxury and bespoke property brochures will give you so much confidence with high value vendors. You will be able to show your brochures with pleasure and pride, and enjoy watching your potential clients browse them in wonder and admiration. Your brochures are the key to demonstrating what you and your agency can do for these clients, and they can't help but be drawn to using your agency because of them. After all, who else in your area is capable and willing to go to such lengths to create a brochure of such beauty?

How Unique & Exclusive property marketing will transform your bottom line
What's your average fee at the moment? £5000? £3000? Less?
Now calculate what it would be if half of your listings were at council tax band F and above? Is the increase more than £1000? More than £2000?
In our case, our average agency fees are over £12,000. We estimate those of our biggest competitor to be around £4,500. Even at our average spend of £500 on property marketing, our return on investment is significant.  
Our conversion is also far higher than that of our competitors. Because we don't compete on fees (ours are the highest in the area), we estimated we would convert at 50% or less. In reality, we convert at higher than 90%. And we attribute much of this success to our property brochures.  They are so much more beautiful and luxurious than anything offered by any other agent in not just Cumbria – but in the whole of the UK – our clients see any other option as far inferior to ours.
If you have a strong competitor who always seems to pick up the best instructions, now is your time to take them on, and win. They simply can't compete against this level of property marketing, and even if they try to copy you, you will always have not only first mover advantage, you will also have the inside expertise to create something even better.

Here's the deal in brief:
Area exclusivity – only one Unique & Exclusive member will be accepted per area

Choose from one of 3 levels: Diamond ~ Platinum ~ Gold – depending on the level of marketing and coaching you need

Fee-winning property marketing to include:
1. Brochure templates
2. Sale sign template
3. Photography sourcing
4. Copywriter intro
Mastermind and Private Mastermind options to keep you driving towards your financial and lifestyle goals, and make your success attainable.
 
What's not included:
Printing

Copywriting

Photography
But we can help you get these three elements right, by a combination of introductions, feedback and support.

Your investment:
Fees for the Unique & Exclusive membership range from £12,000 to £21,000 per year, but we are looking for just ten Foundation Members to launch with. A Foundation Member will pay substantially less, with their investment starting from only £9,000 – that's just £750 per month.
Five Foundation Memberships have already been allocated to existing clients, leaving five currently available at the time of writing.
At our average fee of £12,000, you could pay for your investment for a whole year, from just one listing. Our coaching alone is worth the fee.

Our promise to you:
We will show you EXACTLY how to get into high value homes

We will give you the RESOURCES you need

We will create beautiful bespoke marketing packages you can use FOREVER
After coaching over 1,000 independent estate agents over the last 15 years, here's what we know about you:
You want to feel more confident in gaining new high value instructions

You want guaranteed exclusivity to know your competitors can't get access

You want to add an extra revenue stream to your business to allow you more freedom to grow and to improve your quality of life.
All of the above is covered in your membership.

Let me anticipate some of your concerns
 "But we don't want to lose our bread and butter instructions"
…and nor will you. This level of marketing can be reserved for only your high value clients; those who will pay more for it. We suggest you have a two-tier strategy, so that you continue to attract your standard clients. At the same time, successfully build a reputation for beautiful, bespoke marketing that will grant you opportunities to win the very best homes in your area.

"But I can't afford to pay for the marketing up front"
I understand it can be difficult to find £500 or more to pay for the marketing when you have no fee to cover it. That's why some of my clients charge an advance marketing fee to cover their out-of-pocket expenses. You may find your conversion rate drops slightly, especially if your nearest premium competitor doesn't charge anything up front, but if cash flow is tight, it may be an option until your larger fees start to come through.

"But we don't have the high value stock"
You could be right, but let's check. Go to Rightmove Map Search and check your area. If at least 7% of your area's stock is over £500,000, then you have enough. Any more than that is a bonus.

"But how do we market our Unique & Exclusive homes on Rightmove?"
By using Rightmove Brand Plus at just £100 a month.

Register your interest now
The Registration of Interest commits you to nothing at the moment, it's just to enable us to manage the demand and make sure we don't exceed our capacity. Once we're ready to issue contracts, we will ask for a deposit to secure your membership and at that point we'll have a chat to make sure it's a good fit for you, and answer any questions you may have.
Just answer a few questions about your agency here, and if I don't already have a Registration of Interest for your area, you'll get first refusal as soon as we go live. If you don't register now, you risk your competitor getting in first, and you'll soon be wondering how they are scooping up all the best instructions in your area!

What happens after you register your interest?
1. Tell us a bit about your agency
2. We'll check if your area is free
3. If it is, you'll get first refusal as soon as we go live
4. We'll book a call to go through your options
5. You choose the level right for you.
Once you're a member:

1. We book your Marketing Planning Call
2. We send you your Welcome Pack
3. You send us your logo and brand colours
4. You get access to your initial training modules and private Facebook group
5. You list your first Unique & Exclusive home
So if you're ready to take your agency to the next level, to win the instructions you've always wanted and have a bottom line you've always dreamed of, now is your chance.
Take the first step by clicking the link below and telling us about your agency.
https://samashdown.wufoo.com/forms/registration-of-interest-unique-exclusive/
We can't wait to show you your new property marketing!
Sam and Phil