Over the last fifteen years, I've helped style over 1,000 homes for sale.  I've worked with some of the best stylists, home stagers and photographers in the country, and I've picked up some tricks and tips that have helped me build an agency of my own.
If a house is untidy, over-personalised or just poorly presented, you won't be able to get a flattering set of images with which to market it. And like it or not, that will reflect on you and your agency. I know it's not fair, but nevertheless, it's what happens. An agent is only as good as their listings, and their listings are only as good as their photographs.
That's why it's really important that you understand how to talk to your client about the presentation of their property, so they understand how it can affect the number of viewings they get, and ultimately, the size of any offer.
Of course, this assumes you know how a home needs to be styled for photography and viewings, so if you don't, these ten tips should help you to appreciate the basics, and also how to find the professional help you may need:
Tip 1 – don't talk about home staging; they won't know what it is. Instead, call it 'home styling', or 'property styling'. It's a much clearer way of explaining what you are trying to achieve with your guidance and advice.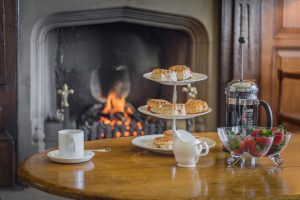 Tip 2 – when you discuss the styling of their home, make sure you explain that your aim is to present their house in the right way for photography and viewings. That way, your clients will understand that the styling has a specific purpose, and is not just to improve their home; a concept they may find disrespectful.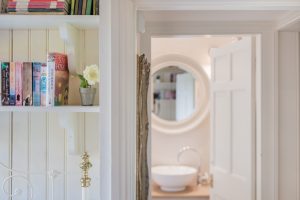 Tip 3 – make sure your clients appreciate that you are not making any kind of judgement about how they live their lives in the house, or their taste in décor. You are seeking to present their home in the best way online, so that they achieve the highest level of interest, and therefore viewings, right from the start.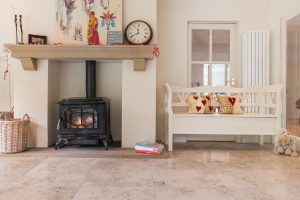 Tip 4 – ask for permission to share your thoughts and ideas with your vendors. Don't just blurt out that they need to repaint their living room; as they show you around their home, ask if you can make any suggestions for any tweaks or if you see anything that would be better moved, as you look around. They will always say yes, and in this way you're not offering unsolicited advice, you have instead sought their permission in advance, and therefore your advice will be received with a greater acceptance.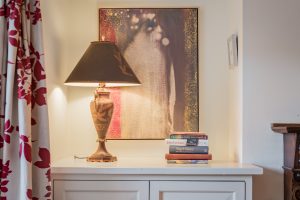 Tip 5 – as you have the tour with the vendor, choose something very small to mention. Perhaps a cushion, or bed linen. Gauge their reaction, and if it's positive and appreciative, you can try for a more substantial change, like moving a piece of furniture, or pressure-washing a patio. If you go in too strongly with large requests, you risk alienating the client at a potentially delicate stage of your relationship.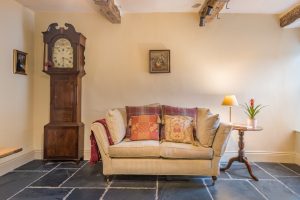 Tip 6 – when you explain to your client what needs moving, and why, describe any items you don't want in shot as 'distracting'. This way, you're not judging any particular item as being good or bad, just as a distraction on a viewing. Explain that each room has one or two special features, and you want the online browsers to notice these, and the viewers to remember them, and not the African ornament, or the full-length nude oil painting. Your clients will be much more receptive to your advice if they understand your reasoning behind it.
Tip 7 – make a list of anything you need to bring with you on the day of the shoot. Bringing a bouquet of flowers is a nice touch, and we always leave them for the client to keep.Tip 7 – make a list of anything you need to bring with you on the day of the shoot. Bringing a bouquet of flowers is a nice touch, and we always leave them for the client to keep.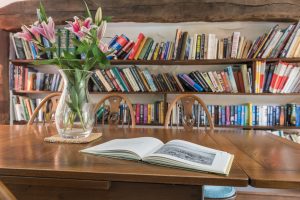 Tip 8 – on the day of the photography shoot, arrive early – at least an hour – to make sure the house is properly prepared for the photographer. If you've built a firm foundation of trust and advice with your client, you should find the house ready. But just in case it isn't, you need to allow plenty of time to make sure the photographs that are captured are the best they could possibly be.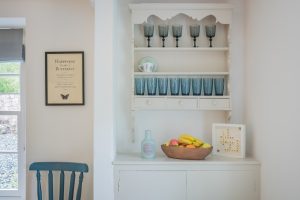 Tip 9 – make sure the client is going to be present during the photoshoot. I know it's tempting to encourage them to go out, but if you do, you're missing a valuable opportunity for them to see exactly how their house needs to be presented for viewings. Also, once they see the images, if they have been absent, they may feel mildly (or even strongly) insulted by your moving their furniture and accessories. Best to get buy-in right from the start, and begin the relationship on a afirm foundation of trust and respect.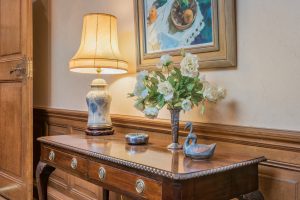 Tip 10 – take photos of each room on your phone to remind yourself what needs putting back, where. Also, you can use your phone photos to demonstrate to your client anything that needs moving, and why. It's much easier to explain using a photo, than pointing at the room in person.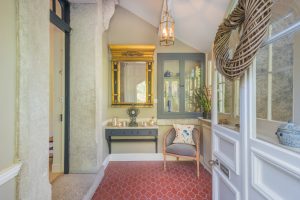 If you're not sure about how the house needs to be styled, or you don't feel confident discussing it with your client, maybe it's time to bring in an expert. Home stagers and property stylists have the skills and experience to deal with often difficult situations, challenging vendors and awkwardly presented houses. So let them tackle the project. If your fee is generous, perhaps you can absorb their cost into your fee. If not, get a fixed fee quote from the stylist and present it to your client. You could agree to add it onto your fee on sale, or if your client is amenable to using a stylist, and appreciates the need for one, they may well agree to cover the fee.
Keep the end in sight – remember why you're going to these lengths, and what result you're hoping for. You want the very best for your client, of course, and a good offer to make it all worth the effort expended; but you also want to show off your client's home, looking amazing online and in your brochure, so that you can demonstrate your property marketing skills to other valuable vendors.
I can help you use home styling to sell homes and win instructions
I can teach you how to style every home so your homes not only stand out above those of your competitors, and get the highest clicks on Rightmove, but also allow you to demonstrate in a very tangible way how skilled you are at styling and marketing, and thus draw to you the very best instructions in your area. Even those that are currently marketed with Savills, Knight Frank or Fine & Country – what I'm going to share with you will beat them all, hands down.
If you're interested in taking your property marketing to a whole new level, read on….
Your brochures could be your best conversion tool
To truly stand out in the ways that matter to the homeowners you want to attract, you need to take your property photography and marketing to a whole new level. And that's where I come in.
I'm launching a new property marketing brand: Unique and Exclusive. My mission is to enable and empower you to win the best fees from the best homes in your area.
My vision – that every independent estate agent will be able to beat the premium brands and win those special instructions they really want.  
Why re-invent the wheel?
If you're confident in your ability to create and deliver the highest level of luxury property marketing, then this is your time to shine. But if you're not sure where to start, and how to produce marketing that will win you the very best instructions, it's time to call in the experts, in the shape of me and my team.
I've been creating, overseeing and advising on, unique and exclusive property marketing for fifteen years. In that time, I've worked with over a thousand vendors, around 1200 independent estate agency brands, and probably 150+ suppliers, (photographers, designers, printers, copywriters and stylists).  I know more about exactly what property marketing appeals to high-fee homeowners than anyone else in the industry. 
Of course, you can take the time to create your own unique and exclusive property marketing, put the research in, develop your own brochures, discover what works and doesn't work to attract the best clients in your area.
Or you can take advantage of my fifteen years of experience and experimentation, and use our ready packaged service.  From luxury brochure templates to property styling training packs; photography sourcing to copywriting services, and property branding to bespoke board designs: we can supply it all. My team and I have put in the hard work, so you don't have to. You can simply offer it to your clients, and take the credit for it yourself.
How Unique & Exclusive property marketing will transform your agency
Having a range of luxury and bespoke property brochures, showing beautifully styled homes, will give you so much confidence with high value vendors. You will be able to show your brochures with pleasure and pride, and enjoy watching your potential clients browse them in wonder and admiration. Your brochures are the key to demonstrating what you and your agency can do for these clients, and they can't help but be drawn to using your agency because of them. After all, who else in your area is capable and willing to go to such lengths to create a brochure of such beauty?
How Unique & Exclusive property marketing will improve your bottom line
What's your average fee at the moment? Now calculate what it would be if half of your listings were at council tax band F and above? Is the increase more than £1000? More than £2000?
In our case, our average agency fees are over £12,000. We estimate those of our biggest competitor to be around £4,500. Even at our average spend of £800 on property marketing, our return on investment is significant.  
Our conversion is also far higher than that of our competitors. Because we don't compete on fees (ours are the highest in the area), we estimated we would convert at 50% or less. In reality, we convert at higher than 90%. And we attribute much of this success to our property brochures.  They are so much more beautiful and luxurious than anything offered by any other agent in not just Cumbria – but in the whole of the UK – our clients see any other option as far inferior to ours.
If you have a strong competitor who always seems to pick up the best instructions, now is your time to take them on, and win. They simply can't compete against this level of property marketing, and even if they try to copy you, you will always have not only first mover advantage, you will also have the inside expertise to create something even better.
"But we don't want to lose our bread and butter instructions"
…and nor will you. This level of marketing can be reserved for only your high value clients; those who will pay more for it. We suggest you have a two-tier strategy, so that you continue to attract your standard clients. At the same time, successfully build a reputation for beautiful, bespoke marketing that will grant you opportunities to win the very best homes in your area.
"But I can't afford to pay for the marketing up front"
I understand it can be difficult to find £500 or more to pay for the marketing when you have no fee to cover it. That's why some of my clients charge an advance marketing fee to cover their out-of-pocket expenses. You may find your conversion rate drops slightly, especially if your nearest premium competitor doesn't charge anything up front, but if cash flow is tight, it may be an option until your larger fees start to come through.
How to register your interest
Just answer a few questions about your agency here, and if I don't already have a Registration of Interest for your area, you'll get first refusal as soon as we go live. If you don't register now, you risk your competitor getting in first, and you'll soon be wondering how they are scooping up all the best instructions in your area!
The Registration of Interest commits you to nothing at the moment, it's just to enable us to manage the demand and make sure we don't exceed our capacity. Once we're ready to issue contracts, we will ask for a deposit to secure your membership.
So if you're ready to take your agency to the next level, to win the instructions you've always wanted and have a bottom line you've always dreamed of, now is your chance!
https://samashdown.wufoo.com/forms/registration-of-interest-unique-exclusive/