Do you feel stuck and unable to grow your business? Is overwhelm, confusion and firefighting keeping you from loving the agency you founded?
I'm going to show you how by making one simple change in your business, you can have freedom.


Freedom from busy-ness – to give you your time back.  Once you have time, you can process your thoughts fully, and you'll suddenly find that brilliant ideas spring to the surface, no longer weighted down by all the to-dos on your list.
Freedom from overwhelm – I've been teaching agents for 15 years how to get their marketing whipped into shape. When you feel overwhelmed you can't be productive or creative in your business – both essential factors for business growth. Once you have focus, you can bring your energy and time to projects that really will make the boat go faster.
Freedom from confusion – marketing can be really confusing. There are many industry experts, all telling you what you should be doing. Facebook Ads, Google Adwords, SEO, Instagram… the list goes on and on.
I want to give you some clarity – a helicopter view – so you know EXACTLY what you need to focus on in your business to reach your specific goals. One you gain time, clarity and focus, you'll find yourself falling in love with your business again.
Agency has changed
I've been in property marketing since I was 18 years old. And that's a very long time ago… (I'm now a grandma of two).
Pre-internet, our job as estate agent was to provide information.  Now it's to interpret it.  Your clients have all the information they think they need to value their own home, and to choose the right estate agent to market it. The information gap that was once the source of high fees has now all but disappeared.
Our job is not to provide more information.
Every vendor and buyer has all the information they think they need at the click of a mouse or swipe of a phone. What does that mean?
If they have all the information they need, they don't need you.
Where does that leave you?  What's the worth of you and your agency?
Most agents I talk to feel time-poor, cash-poor, overwhelmed and threatened by the online agents in their area.
If you feel like this, you're not alone. Every independent estate agent has the same problems, because they are all doing the same thing.
I'm going to show you a new way. A different way.
A better way.
I've been where you are
We're currently almost at capacity. We sell more homes over £500,000 than any other agent in the Lake District (there are 53 of them). And that's after just 20 months as I write this post, from a standing start launch.
But it wasn't always like that. It was a really cold winter in 2004 when I first launched my little property business. I know, because I couldn't afford to have the heating on, working from home during the day. I had to wear fingerless mittens to stop my hands from freezing up as I typed. Back then, I was a single mum with three kids under ten years old. And I was absolutely flat broke.
With no money to spend on marketing, I had to work out what to do to get my phone ringing, and fast. I had four months' mortgage in the bank, so if it didn't work by then, I was back on the job market. And I was determined that wasn't going to happen.
I spent every minute the kids were at school, or in bed, researching and testing different marketing channels, to see what would work for me. Slowly, slowly, my phone began to ring with new client enquiries.
And just as my mortgage money ran out, I was able to replace it with client fees. That was a huge relief, but as I got better at marketing, I realised I was getting worse at time management, I was working all hours of the day – and night – meeting deadlines and handling client queries. My clients were demanding and relentless. My time wasn't my own. And though the money was coming in, I was only just making what I had been doing in my corporate job, but working twice the hours.
Why was I struggling? What was I doing wrong?
Then a friend suggested I double my fees. I was astonished at his naivety. Didn't he realise that I would lose all my clients? That no one would agree to that?
After another few months of working my backside off, I was getting burned out. I was constantly tired and ill. I couldn't go on like this. So reluctantly and nervously, I put my fees up. Not by double, but by a substantial amount.
And something strange happened.
My conversion went up.
Surely the two things couldn't be connected?
So after six months, I put my prices up again. I was now charging £2000 for a consultancy service I'd previously offered for £600. And my conversion rate improved again.
At first I thought it was just a fluke, so I put my fees on my website. And the quality of my enquiries started improving.
I was now getting phone calls from qualified homeowners, who were selling £1 million-plus homes, and I was simply booking an appointment to confirm the instruction.
At two or three clients a month, I could afford to say no to homeowners who lived too far away, or who sounded on the phone like they could be overly demanding. I was now working with appreciative clients who genuinely valued my input, and earning more, working less hours.
Life became simpler and easier for me. Much easier.
Because I realised that being selective was the key to the success of my business.
How selectivity is working for my agency
In our first 13 months we reached 500k in instructed and sold fees.

Our standard fee is 1.5% – we never discount.

It's the highest fee in our area.

Our average fee is now £12,295, and rising.

We're now a team of eight, in a large office in a rural development
How does yours measure up? Are you enjoying the success you know is possible?
I'm here to tell you that if you reposition your agency now, it can be all you dreamed of.
Don't play the same game better; change the game.

What's your growth strategy?
Your strategy controls everything that you do in your business. It even controls the culture of your business, and therefore how your team perform. Because where you direct your focus dictates your results.
Being selective means you don't take on every house that you go to see.
Turning down business is hard, but it will make a huge difference to your agency's growth. The 80/20 rule dictates that 80% of your profit comes from 20% of your clients. That said, it's all too tempting to say yes to any instruction that comes our way. 
That grotty flat over the chippy; the house with the smelly dogs; the client that is never, ever satisfied, even though he's paying half a percent less than anyone else.
Being selective is a mindset.
You will doubt yourself. After all, a low fee is still a fee; how will your business survive without those small sales?
The problem is, each £2,000 fee could cost you a £20,000 fee. If our listings were full of terraces and flats, then the next person looking for an agent for their £2 million home isn't going to give us a thought. Nobody wants their house to be the most expensive in your  portfolio; they will lack confidence in your ability to sell theirs.
We're entering The Experience Age of Estate Agency
The experience age of estate agency is now upon us. What I've seen over the last ten years is a steady polarisation in the industry; a pull to one side of the market, or the other. Homeowners looking to sell are either attracted to the cost-saving DIY agents, or else they feel they need a high-touch, full service agent to sell their home better.
But what about the agents in the middle market? What will happen to them?
Frankly, they are doomed.
Think about the middle market in terms of retail. Remember Woolworths? Apart from Pick and Mix, what specifically were they known for selling? And what about blockbusters, BHS and Dixons? These were all big brands in their time, but without a focus,  something they were known for, they couldn't survive.
If you're going to buy the cheapest possible jewellery, where would you go? Argos or H. Samuel springs to my mind.
Now let's imagine you're buying something really special for the love of your life. Which brand can you think of that you know would deliver on their brand promise? Tiffany, perhaps? Or De Beers?
But what does this mean for you? The middle market mediocre agent is disappearing. People want to either buy on price, or they want an experience.
Pick your side, and do it now.
Most independent agents will not embrace this new Experience Age. This is a crucial time in agency, so if you want to thrive, not just survive, and not be another statistic of failure (150 agents last year went bankrupt), it's time to make a change to your strategy.
How do you offer an experience to your clients?
When you change your strategy and stop being an agent for everyone, you need to give the highest levels of experience to your clients, by focusing on the things that matter to them.
You're going to become all the things that a high value client needs the most: a personal adviser, their hand-holder, their voice of reason and experience, a mentor and if appropriate, their friend.
The more of these roles you can serve for your clients, the higher your value will be to them. These justify your fee. Most agents could describe themselves as a 'personal adviser', but could you truthfully call yourself a mentor? Or even a friend?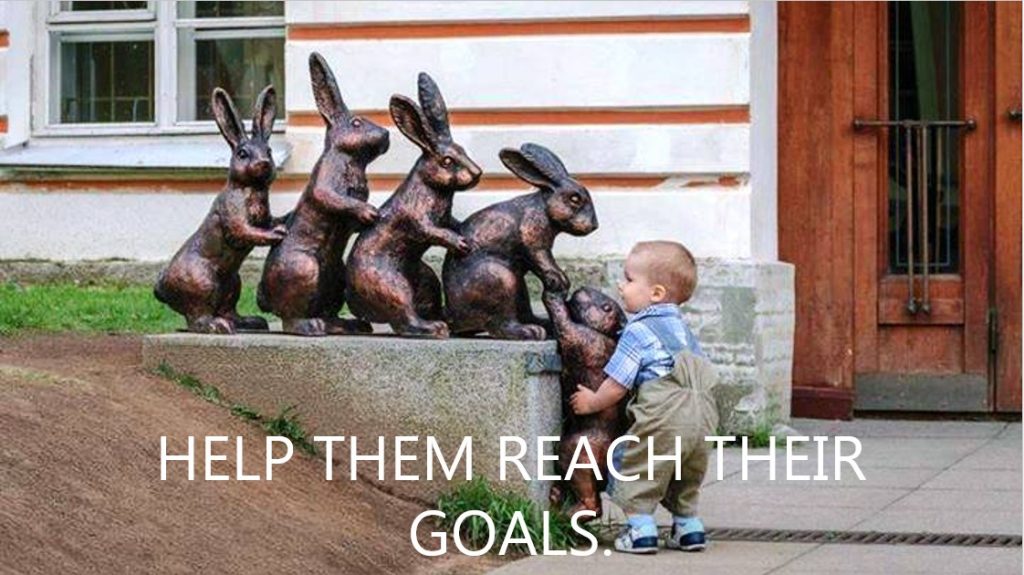 Not every client wants (or needs) a full service agent
There are some homeowners who are digitally accomplished and social-savvy, who can take their own photos, upload them, and write a decent description. The ones who understand how to present their property beautifully for sale, and who are actually pretty good at conducting viewings?
What do they need from an estate agent?
In a word…. Rightmove.
If all our savvy sellers need from their agent is access to the portals, then they don't need you. They just need a DIY agent.
No justification from you will persuade these clients that your 1.5% fee will give them a better service. And they are probably right.
Let me give you a metaphor for this. Imagine that you are about to go on holiday, flying out early in the morning. You decide to book a hotel room the night beforehand, for you and your family, so you avoid stresses in the morning.
You compare two hotels: the Premier Inn and the Radisson Blu:
The Premier Inn is a 2 star hotel, costing £80. It's a bus ride away, offers a buffet breakfast and has a refreshments machine in the lobby.
The Radisson Blu, on the other hand, is right in the terminal building. It's got a beautiful a la carte breakfast, a mini bar, a pool and a gym. But it costs £180.
Which would you choose?
Most people I've asked choose the Premier Inn, for one simple reason: because none of us wants to pay for extra services we don't need. All you need is a clean room for the night, so you can get to the airport without fuss. Why would you need a pool and gym. For example,  if you're leaving for your flight first thing in the morning?
That's why the Premier Inn is the right choice. And the Radisson Blu doesn't want you either because you don't value the service and the experience that they offer.  They want clients who appreciate their service and understand the value of it.
Just like you want to attract clients who are prepared to pay for a high quality of service and a special experience.
Those sellers who don't want those services and frankly, don't need them, are not your clients. Leave them to the DIY agents. Stop trying to compete for them. And whatever you do, do not offer a full service for an online fee.
Imagine the Radisson Blu charging the same as the Premier Inn, but offering a much higher level of service. Doing so would be a commercial disaster.
If you focus your time, energy and marketing on attracting your true clients – those who recognise the value of your service, experience, and are actually happy to pay for the
experience – and help them to reach their goals, they will love you for it.
By focusing on the very best clients, you don't need as many of them to be financially successful.



Would you like my help, for free?
Each month, I save a handful of free call spots to help my audience with their growth strategy.
This call is not a sales pitch in disguise. I offer these calls for 2 reasons:

1. I'm always fascinated by the challenges you're facing to grow your independent agency without a big budget
2. A small percentage of the agents I talk to will become clients.

This call is of huge value. If you don't discover something you can't wait to action, I'll send you a big bar of Kendal Mintcake 😉
To qualify for a free call, you must:

1. Be the company owner
2. Be an independent agent
3. Be honest with me about what's working and not working in your agency right now
4. Be open to changing what you're doing
5. Put the call in your diary and take it somewhere quiet and distraction-free.
If you'd like a chat with my team to find out more about how we work, just tell us a bit about your business using this link, and let's talk.
Can't wait to talk to you.
Sam