Last week, Phil and I hosted a two day AJ Mastermind retreat in Cheshire (pics here). Two days of working with our Private Mastermind members to help them create robust agencies that support their dream lifestyles, both now and in the future.
We were lucky enough to have Mike Cole from Imagine Group as a guest speaker, talking about driving agency performance through a strategic approach.
Mike founded his agency Imagine in Watford in 2006, and they now have 4 successful offices, so we were all keen to hear his words of wisdom, and how he builds growth strategically.
In this article, I'll share with you a summary of Mike's presentation, and explain how you can use these principles in your agency, just as we do in ours.
     1. KNOW YOUR NUMBERS
This sounds obvious, but most agents don't do it. Even though Phil and I thought we were pretty hot on our numbers, Mike challenged us with some we didn't know. More on these to come.
Let's start with the basics. If you've watched our AshdownJones Friday Scorecard, you'll see that we track our top-line numbers every week:
OUT:
Letters sent

Social media posts

Content
IN:
Valuations

Instructions

Stock

Listed fees

Average fee
This data doesn't show how this looks over a month, and over a year, so I took our average fee and how many letters we send, and ran the numbers. I also factored in fall-through/unsold rate (30%), the result looks like this:

As you can see, all we need to do is send out 1000 letters per month, at a 1% response and an average fee of £16,000 and our annual revenue is £336k. Given that our letters currently create just under half of our valuations, we're on track to achieve our goal of £750k in our Lakes office.
In our new Dales office, all our valuations are currently created by letters, and this will continue until we're better known there. In addition, as an unknown, we get a slightly lower response rate than in the Lakes, which we would have to factor into our numbers.
The numbers we aren't tracking (but soon will be)
Monthly P&L
Mike recommends that we look at our Profit and Loss account (P&L) every month. Keeping a tight handle on the revenue, expenses and profit is essential. If you wait until the end of the year when your accounts are prepared professionally means that you may be way off track by then. If you're using an accountancy software like Xero or Quickbooks, this is a simple report. If you want to make sure the results are accurate, and you're paying your accountant for monthly management, ask them to create a monthly P&L for you.
Business break-even point
If you know your up-to-date P&L, you'll know your breakeven point, in other words, what do you have to bring in every month to pay all your expenses? If you've read my article, The Ultimate Guide to Getting a Grip on your Cash, you'll know how to track and measure your cash. But cash isn't profit.
To keep things simple, just keep track of your monthly operating expenses: fixed costs, like salaries and rent, and variable costs, like photography and for-sale boards. With your variable costs, work out how many homes you take to market in an average month, and the average cost of photography, brochures, for-sale board etc.
Once you have your breakeven point, you'll know everything over and above that monthly figure is profit, minus any additional costs for extra home launches. Of course, this exercise doesn't take account of net profit adjustments like depreciation, but it will help you to prioritise monthly profit.
Viewings-to-sale ratio
We've always worked on the assumption that it's difficult to improve our property sale success rate. The skill of the valuer in a valuation is vital to winning the instruction, but can you really say the same about the skill of a negotiator being vital to getting an offer on a property? We didn't think so. But Mike made us re-examine that assumption. One of his negotiators converts from viewing to offer only half as many times as his peers.  That's a huge difference. A difference that Mike attributes to skill level. Like us, he believes you can't train for attitude, only skill, and he's working on his negotiator's sales skills through training and mentoring.
Our viewings-to-sale is low compared with many agents, where 15 viewings is considered the norm before a successful offer is generated. As we're only selling the top 20% of homes (by value) in the Lakes and Dales, the pool of buyers is much smaller than for the general market, so a property at £3 million, for example, may only get 3 viewings over 3 months before attracting a successful offer.
Still, we're going to start tracking viewings numbers and see if it's a metric we can influence in any way. A time-on-market KPI may be worth measuring too, as the Rightmove insights only work from the time we list a home as STC, which often doesn't reflect the date an offer was accepted.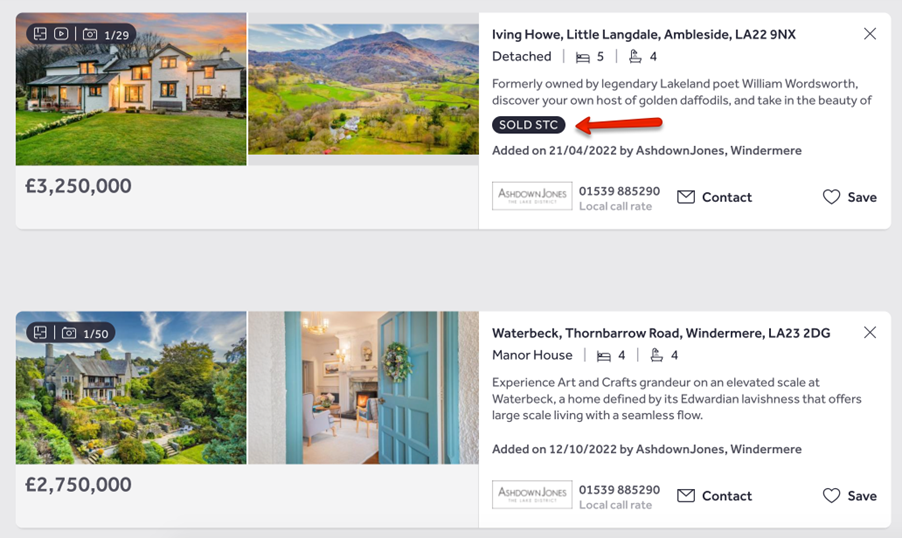 2. THE NUMBER ONE SUCCESS FACTOR IS THE NUMBER OF VALUATIONS IN YOUR DIARY
It doesn't matter how good you are at converting valuations to instructions, or even how quickly you can sell a property. Not even the success of your sale progressor is as vital a metric as how many valuations you can generate for your agency. In my article Customer Acquisition – the Cold Hard Truth, I explain how word-of-mouth and referrals are not robust business growth strategies.
Here are the top 10 ways independent agents currently generate valuations:
   1. Word of mouth
   2. Applicant conversion
   3. Prospecting
   4. Leaflets
   5. Facebook ads
   6. Door knocking
   7. Sold-in-your street, 50/50s etc
   8. Repeat vendor
   9. Boards
10. Google
If you're an ambitious agent with aggressive growth goals (like us), none of these is going to generate enough valuations for you to grow your agency as fast as you'd like.
Our only fail-safe way of generating valuations is direct mail.
It's predictable and profitable. Last quarter, every letter we sent out had a £73 return in revenue. How many letters would you send out today if you knew you'd get £73 back for each one?
Interestingly, in our new Dales office, our NOM ('not on market') letters are getting an even better response, with valuations worth £119,825 generated last month alone – just from our letters.
Psst… we share our NOM and on-market letters with our AJ Mastermind every month. To find out more about how you could get your hands on our letters, pop me an email here and I'll give you the info.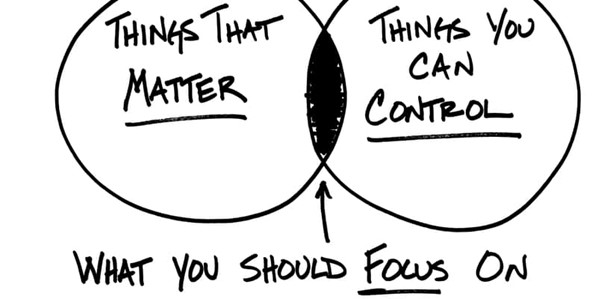 3. YOU ARE NOT YOUR BUSINESS
Estate agency is hard. You have to have a robust constitution and an emotional suit of armour. You have to believe that for every down, there's an up. That you need to trust the process, and keep doing the right things, for success to happen.
In this episode of the Diary of a CEO, Whoop founder, Will Ahmed, recounts how he struggled with the separation of himself and his business, and how it nearly broke him.  Any failure of the business was his failure. He lived every mistake, taking it home with him and causing him stress and misery.
But you are not your business. Your business is a separate entity, that one day may be profitable and successful enough to sell, leaving you with a financially secure future. If you run your business as an extension of yourself, you will struggle to make the right decisions, hire the right people, and remove yourself as the bottleneck. Some of us enjoy the feeling of our businesses relying on us so much. I don't. I want to create a business that does not rely on me day-to-day. A business that creates jobs and prosperity for our team, our clients and our families. That business has the right systems and processes, and a strong foundation and structure.  We want an 8-figure sale that will set us both up for the rest of our lives, and leave us free to embark on more entrepreneurial adventures.
That's why we're taking steps now to create an agency that is an asset, not a lifestyle.
To find out more about how we're creating an agency that gives us the best income now whilst building an asset for a future sale, we'd love to invite you to join us on a FREE 'Behind the Scenes at AshdownJones' day, at our HQ in Windermere. Click here for info on how to book http://www.ajmastermind.co.uk/events There are NO competing agents in the room, and the next date is pretty much full, so be quick and we'll book you onto the next free space!
ARE YOU EARNING MORE THAN THE AVERAGE AGENT?
Knowing your numbers is only half of the secret to running a successful estate agency. The rest is knowing how and when to implement changes and systems in your business that will propel it to a level above which most agents will never reach.
The average single-branch agency owner in the UK is taking a personal income of less than £5k a month.
Our average Gold and Private Masterminders are taking a personal income of over £10k a month.
If you'd like to be twice as successful as the average agent in the UK, you need to make the changes in your business now that will serve you financially over the next decade and more. Only then will you be able to truly say that you're a business owner, and that you haven't just bought yourself a really rubbish job.
Sam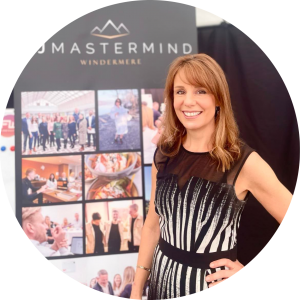 If you enjoyed this article, and whenever you're ready, here are the three ways I can help you to grow your agency:
1. My book, The Selective Estate Agent, is a thinly disguised guide to how we started our estate agency, and how we consistently maintain the highest market share for high-value homes in the Lake District.
2. Our free Facebook group is full of tips and tactics that you'll find super useful on your journey to the agency of your dreams.
3. Come join us on a FREE Behind the Scenes at AshdownJones day, at our HQ in Windermere. More info here http://www.ajmastermind.co.uk/events