My unique formula to get your Facebook Ads bringing you leads and instructions on auto-pilot.
Quick note – it's worth reading last week's post – Facebook Ads for Estate Agents  – before you read this one, as it walks you through the basics of setting up your Facebook Ads properly, so you can then move onto my Blueprint.
My Facebook Ads Blueprint – in a nutshell
You need three types of ads running at any one time:
1. A page Like ad
2. A content ad
3. A direct response ad
With these three ads, all your bases are covered: you have ads generating leads on a short-term, medium-term and long-term basis. This means that you can reap some benefits immediately, whilst your social proof increases and the credibility of your brand builds quietly in the background.
1. YOUR PAGE LIKE AD
Many marketers believe that paying to increase your Likes is vanity, but there are actually several really good reasons to use a page Like ad:
 You can laser-target your ad so you'll attract the exact people you want to have as fans of your page

Quality fans will engage with your page content, and increase your reach, so that more people see your posts

Your fans can see your adverts up to four times a day, compared with only twice a day to non-fans

It's much cheaper to advertise to your own fans than to a cold audience

It's far easier to get fans than subscribers
….but fans will subscribe more readily than strangers
Your Facebook Like Ad budget
£1 a day is the minimum spend on Facebook, so long as you choose 'CPM' (cost per 1000 impressions = how many times it is shown in the newsfeed).
Expect to pay around 50p for each Like, in other words, £1 should get you two new Likes a day. At first, you might see better results than these, then it may decline. When this happens, change the image, then the text, and then the audience; but only change one element at a time, then test.

2. YOUR CONTENT AD
A content ad is simply an advert for an article, blog or ebook you have on your website. It needs to be helpful and informative, and the more relevant Facebook deem it to be to your audience, the more likely it is to show your advert to them.
There are two ways to use a content ad:
1. to gated content – in other words, content that requires giving your email address or other contact details before you can read it
2. to ungated content – an article, blog, ebook or other content you have shared freely, with no need for the reader to impart any of their contact details.
Ideally, you would love to capture someone's name and email, at the very least, in exchange for something they would find really useful. You may have heard this called a lead magnet, or as I call it, a subscriber briber. The basic idea is sound – you create content that entices someone to click, and then they 'pay' for that access with their email address. However, Facebook are finding that fewer and fewer people are prepared to give up their email address and risk being bombarded with emails they don't want. Therefore whilst you may get the click (and pay for the privilege), only a small percentage of people will actually fill in their contact details, preferring instead to reach for the back button, and to the safety of their Facebook feed.
The solution then, as many top marketers are now finding, is to send the reader to ungated content – that is, an article or similar that they can read without giving up their precious email address.
This makes clicks far easier to get, especially if you mention in the advert that the access is instant. And as a result, your ads will be much cheaper.  You can then re-target your readers by placing the Facebook pixel on your website and then reaching them with a new ad, to gated content. As a warmer audience, they are then much more likely to give up their email address and name, as you've begin to build trust.
But…..
….test this yourself! Best practice is to run two ad sets to the same piece of content: one requiring an opt-in and one with free access.
Your Content Ad budget
Facebook Ads minimum spend if you're paying per action, is £5 per day. It's always worth testing your ad on both CPM (cost per 1000 impressions) and CPC (cost per click) objectives, because if you have a highly converting ad, you may find CPM cheaper per click.
Most adverts tend to run out of steam after a couple of weeks, so I suggest running your content ad for three weeks on, and one week off. Change the image, text and audience in turn to tweak your advert so that it performs better and better. As before though, only change one element of these at a time, so you can see what works, and what doesn't.

3. YOUR DIRECT RESPONSE AD
There are several types of direct response advert, but the most successful one I've seen my clients use, is an advert directly to an online property valuation tool, like ValPal.
The downside to this type of advert is that whilst clicks are easy to get, having someone fill in two pages of questions is a big ask, and many people just abandon the form without completing it. However, the ones who do take the time and effort to add in all their information could be very valuable leads for you – either as a potential seller or a landlord.
Your Direct Response Ad budget
I asked three of my clients who are currently trialling ValPal Facebook Ads to share their results, and these are the averages:
| | | | |
| --- | --- | --- | --- |
| Click on ad | Completion of valuation form | Market Appraisal | Instruction |
| 8p | £1.70 | £17.00 | £54.00 |
These figures really do highlight the effectiveness of using the Facebook Ads direct response advert to an online valuation tool. Of course, the results you get may be totally different. The design of your advert and the targeting of your audience is the single biggest success factor to your ad. Then there's the valuation form page itself – I've seen some very low-performing pages that can be improved massively with just a few tweaks. Your follow-up structure has to be watertight for you to get through the door to actually meet the potential client fact-to-face, and of course, you have to be able to convert the market appraisal to an instruction.
Despite the fact that there are so many steps and variables in this strategy, it's still a hugely successful way of filling your inbox with exciting new leads.

You need to get started with your Facebook Ads now
I recently shared some of my Facebook Ads tactics free in a live training, and nearly 200 agents were on the call, which just goes to show what a hot topic this is. Here's what some of their emails said about the ideas I shared:
"Really valuable training session today – will definitely be back for more!"
"I feel really inspired and am so excited about the opportunities that are open to us!"
"Can't believe our competitors aren't using Facebook ads!! Need to jump on this fast before they do…"
"Great session!  Loads of interesting stuff.  I'd played with post boosting before, but this is a real eye-opener."
You now have three choices
1. Ignore the above and carry on as before. After all, you're doing 'ok', right? Who's worried about Purplebricks anyway….
2. DIY – figure out how to create the four steps to implement your own social media marketing funnel. Just don't waste a ton of time and cash in the process.
3. The smart choice – let us create your social media marketing funnel for you. Here's why:
 You don't have the time to create your own. You're supposed to be listing and selling houses.

 You don't have the expertise – unless you've spent the last 10 years studying and learning, like we have.

 Once you've got your funnel, you'll have it forever. It's evergreen, which means it will never go out of date. Because we've designed it that way. It's an investment for your marketing future.

 Your marketing agency – if you have one – won't understand the nuances of our industry like we do.

 Don't reinvent the wheel – we've done it, proved it, and now we're prepared to sell you ours, all done-for-you and wrapped up in a nice red bow.
How much time are you spending on marketing that doesn't work?
The average agency owner I speak to is putting in at least 10 hours a week on leafleting, designing print adverts, prospecting calls and trying to figure out social media. And what's really frustrating, is that not only are you spending all this time every week, but you have nothing of substance to show for it.
Think about that for a minute: no more prospecting; no more leafleting. Instead of your team just sitting round waiting for leads, imagine if you could get them through more doors effortlessly, using a marketing funnel that will work for you for perhaps years to come.
Imagine having those 10 hours a week back – for the rest of your career – what could you do with all that time?
Invest now – reap the benefits for years
The Complete Content Conversion Funnel works for every size and type of agency, from Paisley to Portsmouth; Barnsley to Bath. We've even created and implemented a marketing funnel for a real estate client in Chicago.
I've been perfecting marketing funnels for a decade, so that you don't have to.  I've designed them to be 'evergreen', meaning you can pretty much set it and forget it. In fact, my system I created and put in place five years ago still works for me today, and brings in new leads every week; and I haven't touched it since I created it.
Ready to take the next step before your competitor does?
Do this next: check out our Agency Marketing Services page here
https://www.samashdown.co.uk/agency-marketing-services
So if you'd love an always-on, lead generation machine, powered by the most cost-effective ad platform on the planet, magically creating new enquiries for your agency while you get on with listing and selling, get in touch now and take the next step to taking your content – and your agency – to the next level.
Can't wait to hear from you!
Sam 🙂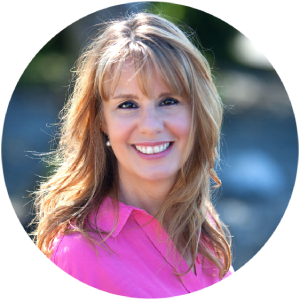 What to do next: Sign up to my Facebook Ads 123 Mini Course here!
What to watch next: Facebook Marketing for Estate Agents – (Marketing for Estate Agents Tips)