Welcome to 2020!!
We're at that time of year when people wish each other a great new year.
But wishing won't bring you success. Planning will.
And we know statistically that plans that get written down are much more likely to get implemented than those that aren't.
"A goal without a plan is just a wish" someone once said.
So – are you ready to make a plan for a super successful 2020?
Great! Here we go….
Take a blank sheet of paper. Writing this stuff by hand is somehow much more powerful than typing it. You can always make it pretty in Word and/or Excel later.
Firstly, let's have a look at your 2019 in some detail:


Business performance
What were your biggest business accomplishments last year?
What areas do you need to work on?
What customer service challenges did you experience?
What marketing worked the best for you?
The money
What was your gross profit in 2019?
Expenses?
Net profit?
Key Performance Indicators 2019
Number of valuations?
Number of instructions?
Average percentage fee charged?
Average fee in money?
Your wellbeing
How many days did you take off?
What did you enjoy least in your work in 2019?
What was the best thing for you?
Make a 'Gratitude list' of the 10 (or more) things you're most grateful for in the last year.
Your time
Draw a pie-chart of how your time was spent in your business in 2019. Don't try to make it too exact, just colour it in roughly as you feel you spent your time. Your sections could be marketing, staff management, technology, etc.
Now let's turn to 2020

Business performance
What does your business look like at the end of 2020?
What needs to happen for this to become a reality?
This year, your business will do more__________ and less __________
The money
Your income goal for the year?
How you will achieve this.
Key Performance Indicators
How many valuation appointments will you do in 2020?
Number of instructions?
Average percentage fee charged?
Average fee in money?
Your wellbeing
This year will be the year that you _________________
What holidays do you plan on taking in 2020?
What days and hours will you work?
What donations (time or money) do you plan to give in 2020?
Your time
Now draw a pie-chart of how you would like your work time to be spent this year. How does it look different from last year? What do you need to do to make this happen?
If you'd like some help on making your 2020 the best year ever for you and your business, get in touch! And remember my motto – Soon is not as good as now.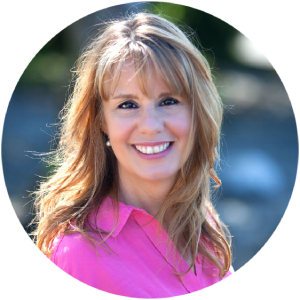 What to read next: Are you an Award-Winning Agent?
What to do next: Do you get my Supertips? They're jam-packed full of great tips and marketing strategies just like this one, and best still – they're free! Get yours here ->www.samashdown.co.uk/samsupertips
Speak to Sam: If you'd like to know how I think you could improve your marketing, just answer a few short questions here and I'll tell you if and how you could be more effective.