I've just come back from Dublin, where I was attending a really interesting event  – the Content Mastery Summit, hosted by Mark Schaefer and Ian Cleary. These guys are both brilliant marketers who I've had the pleasure of knowing for a few years now.
During the event, three questions were on my mind:
1. What is content marketing?
2. How can estate agents use content marketing to drive leads and sales?
3. And which companies are using content marketing effectively?
I posed these three questions to Ian and Mark, as well as a handful of great friends and marketers, and they came up with some fabulous responses I think you'll find really insightful: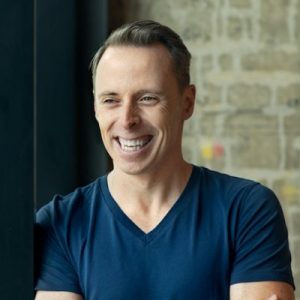 Ian Cleary
Razor Social http://www.razorsocial.com/
What does content marketing mean to you?
Content marketing is about creating content at all stages of the sales funnel with the goal of advancing people to the next phase.
How do you think estate agents could use content marketing to drive leads and sales? 
Create blog content related to the terms people are searching for that is relevant to your business and drive this traffic to your site.  Once you can get relevant traffic you can convert this traffic.
Provide useful tools (e.g. mortgage calculator) and guides (e.g. home buyers' guide) that will encourage your visitors to sign up with their email to get them.  You can then continue to build the relationship with valuable content so when they are ready to sell or buy they'll contact you.  If people are buying or selling, they plan over a year from the date of doing it so you have time to build relationship and trust.
Move on from just providing pictures of a place you are selling. How about creating a story of each place that involves an interview with the owners/neighbours, a walking tour of the area etc.? All this requires is an estate agent with an iPhone.
Or start a weekly show online where you talk about the top new properties. If I'm going to buy a new home in a year's time, I have an interest in hearing about what is going on in the area at the moment: what's selling, who's buying etc. This could be a show broadcast on Facebook live.
Which companies are doing it right, in your view, and why?
Here are a couple of good examples of companies in the property business doing content marketing well:
1. For Sale by Owner https://www.forsalebyowner.com/ provides a full buyers' guide broken down by stages. For example – deciding to buy a home, finding a home, submitting offers etc. This type of content helps build trust and a relationship with your provider. Also when someone is searching for information about buying, they may come across your guide.
2. Local Realty Service http://www.localrealtyservice.com/ provides a step-by-step guide for buying a home and you need to provide your email address to get the guide. Not all visitors will make contact with your agency so you need to have incentives to get them to sign up before they leave your site. You can then continue to market to them in the future. They also provide a free market analysis tool to assess the value of their home. Who doesn't want to assess the value of their tool when they are selling?!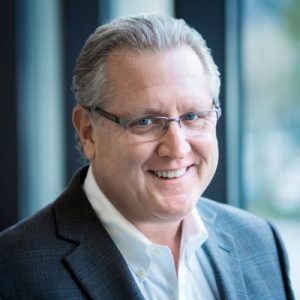 Mark Schaefer
The GROW Blog http://www.businessesgrow.com/
What does content marketing mean to you?
People really don't see advertising as they used to. They don't engage with advertising; we are seeing newspapers and television stations failing. But people do connect with stories; that's how they communicate today and that's how people remember things. So to me, content marketing is about creating content that will engage people and that will help you to create a voice of authority, to help you attract attention to you and what you do best in your business.
How do you think estate agents could use content marketing to drive leads and sales?
There exists a massive opportunity for estate agents, because at the end of the day, people buy from people they know, like and trust. People connect on a human level, in an emotional way, and buying a house for most people is one of the biggest decisions they will ever make. Being able to connect with people on the web today and build those relationships gives estate agents a historically important opportunity that most are not taking advantage of.
There is so much education that is needed when buying or selling a house, and people have loads of questions they need to ask. Today, where do they go to get their questions answered? They go to Google. They actually type the exact question in that they need an answer to. If you can answer their question, you have a much better chance of getting their business. We know that 90%+ of all property searches begin on the web, but both the seller's and the buyer's journey is a tangled mess, with so many places providing dubious information. This leaves a massive opportunity for an estate agent to be a source for comprehensive, accurate information that searchers can rely upon.
Which companies are doing it right, in your view, and why?
I see so many estate agents doing it wrong! I see them talking about their new properties, property prices and market trends, but there are so many places to get that information on the net. So why not use the web to make friends? Friends buy from friends. And that's really at the heart of doing content marketing and social media well.
Check out Suzy Trotta's Instagram feed here https://www.instagram.com/suzytrotta/ to see how estate agents can portray themselves as human and caring – a bit like a friend.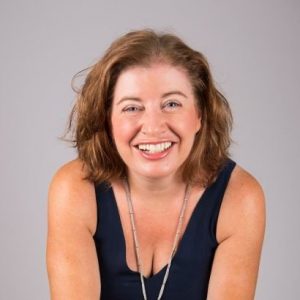 Andrea Morgan
Citrus Content http://www.citruscontent.com/
What does content marketing mean to you?
Personally it means everything; content marketing and social media has taken me on an incredible journey, created a business I'm proud of and allowed me to help so many other businesses do the same.
How do you think estate agents could use content marketing to drive leads and sales?
Through embracing it in its many forms, and not being afraid to show their personality and uniqueness through their content.
Content is a way of breaking down barriers and preconceptions allowing an estate agent to highlight the benefit of their service, for example, using blog posts to provide information, advice and guidance, or using their website as a conversational tool to highlight the benefits of their service and to show the people behind the business, because people buy people. To not just think of content marketing in its raw form, but how to use it visually through imagery, graphics and video. Content marketing is more that what you do, it should encompass the essence of your business.
Which companies (any) are doing it right, in your view, and why?
Here's an example:
Perry Power http://www.powerbespoke.co.uk/ – he uses a variety of platforms, is constantly creating quality content and has a clear vision.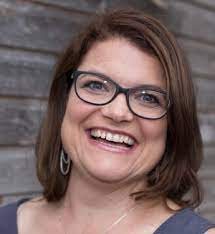 Bronwyn Durand
JupiterJasper Communication Design http://jupiterjasper.com/
Helping businesses to express their value and be valued.
What does content marketing mean to you?
Content marketing is a door through which your possible and actual customers can experience your value.
How do you think estate agents could use content marketing to drive leads and sales?
You can use it build a sense of 'knowing you' that starts a relationship, a 'try before you buy' space where a person can decide if you can help them achieve what they want or fix their problems. They can decide if you make sense to them logically or emotionally.
It has the potential to make any sales process easier – overcome obstacles, demonstrate personality and style, provide compelling benefits – before you even speak face to face. You could win the sale before you say hello, or by saying hello and being helpful on social media. I'd love to see more Estate Agents using content to expand the value they can give a customer – walking the talk of being experts in their area, helping people beyond the sale or let. To find how, you have to really get to know what moves your customer. What really matters.
Which companies are doing it right, in your view, and why?
My favourite example of content marketing genius is Ramit Sethi of 'I will teach you to be rich' http://www.iwillteachyoutoberich.com/. He claims and delivers on giving away 98% of his quality content. People love getting his emails. He tells stories, and understands so well what matters to his specific audience. And that's why he is scaling and making the kind of impact and money that he is – from a space that used to be diabolically dry and painful – personal finance.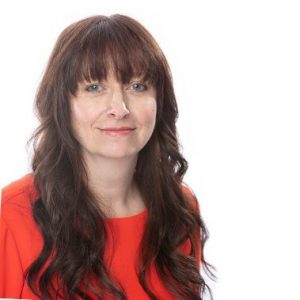 Donna Beckett
Beckett and Co Solicitors http://www.beckettandco.co.uk/
What does content marketing mean to you?
As a solicitor it is important to me that we use content marketing to help demonstrate our expertise and the ethos of our business. This helps generate trust between our clients and ourselves and in turn they feel comfortable to approach us when they need it most.
How do you think estate agents could use content marketing to drive leads and sales?
By demonstrating their personality and therefore how good a fit they are for their potential client. It's so important that you work with an agent you really get on with, as you'll be working with them so closely, and potentially over a long period of time. Content marketing allows you to check that fit in advance of signing an agreement with the agent and also helps position that agent as an expert, and demonstrate credibility ahead of a commitment.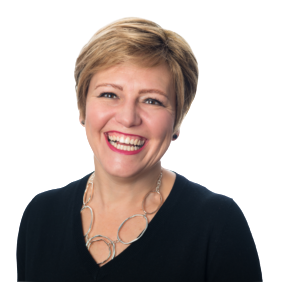 Shelley Rostlund
My Social Intelligence http://www.mysocialintelligence.com/
What does content marketing mean to you?
It's the crux of taking what you know about you, your business, your story and turning that into engaging, chewable bits that you can distribute across a variety of channels to let people into your world and give them insights into why you are the person to work with. It is clever, strategic story telling….with a purpose.
Behind all of that story telling is a smart thinking of drawing people into your circle…the circle of people who know, like and trust you.
How do you think estate agents could use content marketing to drive leads and sales?
Home buying and selling is one of the biggest investments anyone can make. It's an incredibly personal experience and can bring you to the brink of utter euphoria or utter despair. The difference comes in with your agent. Your agent (whether buying or selling) is your support, …your comfort "look out" if you will.
Make yourself stand out by being the human that helps. The human that people will turn to when they want to buy or sell their home.
Focus on the elements of what you do that make the difference for people when they are in this process with you. Remove the "transactional" elements and concentrate on your client/ customer touch points. Target your content planning and strategy around these touch points and solving your prospective clients worries, insecurities and concerns with the process. This will draw people to you and enhance your presence as the "go-to" person in your field
And to add my own voice to the list…..
Content marketing for me, is all about selling without selling. It's helping, advising, supporting and really building that relationship, before a client needs you. Through clever use of blogging, checklists, videos and images, a sales or letting agent can really stand out above their competitors online, in the newsfeed and in the inbox, keeping them top of mind in the best possible way.
The agents I see using content marketing in innovative, non self-serving ways, are also some of the best agents I know. This connection is not a coincidence. Creating content that puts the client first, whether selling or letting with that agent now, in the future, or ever, really proves how much the agent genuinely cares about their audience, and this commitment to service is apparent in everything they do.
I've had a fabulous time in Dublin, meeting friends old and new, and learning from some truly great marketers. Oh, and I did get a little mention too….
If you'd like to have a chat about this, drop me a line at sam@samashdown.co.uk – I'd love to hear from you!
Looking forward to talking to you.
Sam 🙂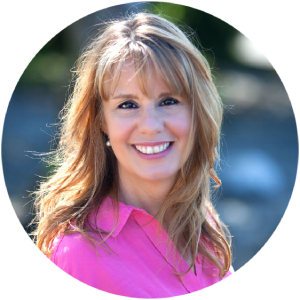 What to read next: Canvassing for Independent Estate Agents – Does it Still Work?
What to do next: Do you get my Supertips? They're jam-packed full of great tips and marketing strategies just like this one, and best still – they're free! Get yours here -> www.samashdown.co.uk/samsupertips
Speak to Sam: If you'd like to know how I think you could improve your marketing, just answer a few short questions here and I'll tell you if and how you could be more effective.