Firstly, what is your profit?
Let's say you're a 'typical' single office independent agent. If you're been established more than three years, you're probably doing around £200,000 – £300,000 in turnover.
Let's take a mid figure of £250,000 and estimate a profit ratio of 20%. That gives us a profit before tax of £50,000. Not entirely accurate I know, but close enough for the purposes of this article.
So, the challenge is, can we double your profit in the next 12 months, or sooner? Imagine you had your back against the wall; maybe some impending financial disaster – bank calling in a loan, house being repossessed, even needing to buy out an ex – what could you do to generate an extra £50,000 of profit?
Let's look at five key growth strategies to see if it's possible:
Opportunity 1: Low-hanging fruit
Take a look at your database. How many names are in it? If your agency is relatively well established, you could be looking at a database of 3,000 – 5,000 or more. The statistics show that around 3% of properties are on the market at any one time, and another 12% of people are considering moving. From a database of only 3,000 names, that would mean around 90 of them are selling right now, and another 360 are thinking about it. Your mission – should you choose to accept it – is to find these golden nuggets in your list.
Method:
Step 1: 
Create two pieces of content: one about selling for the maximum price, and the other about planning to sell in a slow market. Email to everyone on your database offering the first piece of content, to attract those people already on the market, and then a month later, email again offering the second. When you email, also send a letter to those leads you have an address for. Send them to a landing page with a downloadable link, and integrate it with your email marketing, so that their details are captured.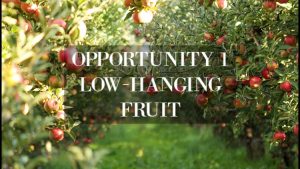 Step 2:
Call everyone on your database and offer them one of these two downloads. We're aiming for a three-pronged push here, with email, letters and a phone call, so that no stone remains unturned. Even if your call results in a chat that allows you to check their current status and update your database, it will have been time well spent.
Step 3:
Follow the download with an email nurture sequence, to include video and fantastically useful content. At the end of every email, add a call to action. Vary these between 'soft', "let us know what you think", and hard, "click here to book a time to chat with us".
Results:
By the end of this campaign, you should have generated at least 1 new market appraisal for every 250 people on your database. So if you have 3,000 people on your database, you should now be sitting on around 12 market appraisals. At 50% conversion rate, and an average fee of £3,000, we're talking £18,000 in new revenue. A good first step.
New revenue: £18,000
Opportunity 2: New Market Revenue
Where do you dominate in your area? Are you mostly middle-market, 3 bed-semis? If so, is there an opportunity to go after a new market, whilst still retaining your core revenue? From our research, in any given area, around 14% of properties on the market are on at £500,000 and above. To discover your new High Value Home market opportunity, go to Rightmove and look at the number of properties in your area of coverage that are on the market. In most areas, this figure is around 300 – 500 properties. Now check the properties on the market over £500,000. How many do you have? If your area conforms to the average, you will probably have 42-70 high value homes on the market within your area of coverage. Now all you need to do, is go get them….

Method:
Step 1:
First, if you haven't created any bespoke marketing before, you need to do that now. It doesn't matter how you do it but you need to create a beautiful magazine-style brochure with gorgeous lifestyle imagery. Have it printed on the best quality paper by a local quality printer (not Ravensworth – your competitors will copy you). You can use an existing high value home you have for sale, or if you don't have any, can you use your home, or one of your friends'? Whatever you have to do to get your bespoke marketing ready, do it. It'll be worth the effort and expense.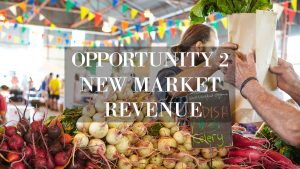 Step 2:
Write a letter to each one of the homes you have on your list. Explain that you're trialling a new designer and printer, and that you'd like the opportunity to show them what you can do. Enclose your brochure. Tell them you'll create a brochure just like this for them, at your own expense. If they love it, they can instruct you and if they don't they can remain with their current agent. If they do love your beautiful brochure – and if you've done it right, they will – your fee is 1.5%.
Results:
From a list of 50 homes on the market at £500,000 and over, you should get 5 responses. (If not, mail again and again until you do. Passionate persistence is key.) From 5, let's say you get instructions from 2, at £10,000 each. (£666,666 at 1.5% or £8333 at 1.25%.)
New revenue: £20,000
Opportunity 3: Hidden Profit Centres
In his practical book, 80/20 Sales and Marketing, Perry Marshall explains that in any market (and he has decades of proof of this), 4% of your clients are willing to pay four times your standard fee, and 1% is willing to pay a staggering 16x. What does this mean in real terms?
Let's take the humble paperclip: if you buy a pack of paperclips from Staples, you'll pay £71p for 100 – that's 0.07p per paperclip. On the other hand, if you were to go to Tiffany's and buy a paperclip, (who does that?) then you'll be paying £155 for a beautiful paperclip made of sterling silver. It's still a paperclip. (Don't believe me? Check it out here.)
There are people who are ready and willing to pay £155 for a paperclip; Tiffany's wouldn't sell them otherwise. Just as there are homeowners who are ready and willing to pay 3%, 4% 5%, and upwards for someone to sell their home in a way that makes them feel like a VIP client. After all, if you sell your home in South Africa, you'll pay 7%. In the US, 6%. We're conditioned to believe that anything over 1.5% is too high and a homeowner won't pay it. But those fee objections are in our heads. Change your mindset, and you can win a premium fee. The catch? You need to offer a premium experience. And what you're doing now won't cut it.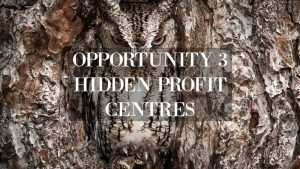 Method:
Step 1:
Make a list of all the additional services you can think of that you could offer. Think 'concierge' services. So, garden tidy, cleaning services, fresh flowers for every viewing, maintenance guy on standby… and anything else you can think of. Write a document outlining all these services with 'Included' next to them all. 
Step 2:
Now take everything you've learned from Opportunity 2 about bespoke marketing, and take it up a level. Look for a really well-known photographer – it'll cost you but it'll be worth it. You need lifestyle shots, local imagery, drone photos and twilight too. You'll need around 200 photos to choose from to market this home.
Step 3:
Now for the physical marketing. Instead of creating a 'brochure' for the house, you're going to create a hardback 'book'. It needs to be truly beautiful with a skilful design, a special finish, maybe an unusual format, visual branding and at least 24 pages.
Step 4:
It's time to create a movie. You'll need models, props and an amazing movie-making company. Include time for your models to be shown enjoying the local area: picnic, pub lunch, walk, restaurant, theatre, or whatever delight your area holds. Allow at least 3 days, to account for weather, model availability, etc. You'll need to use a project or event manager to coordinate the shoot, as its complexity could drive you to insanity. (If you'd like to know the only film company we would use in the UK, drop me a message here.)
Results:
You only need one client a year to take this VIP option for it to be worthwhile. Each one will be an amazing advert for your agency, and help you sell many, many more instructions at your standard and enhanced fee levels. To make it cost positive, you need a property of over one million pounds (more in London, less in lower-priced areas), and you need to charge at least 3%. Let's say each home costs you £5,000 to promote, and you charge an average fee of £30,000 (3% of £1m). So you'll net £25,000 from each house sold. Not a bad rate of return.
New revenue: £25,000
The final scores
Opportunity 1 – Low-hanging fruit: £18,000
Opportunity 2 – New Market: £20,000
Opportunity 3 – Hidden Profit Centres: £25,000
Total new revenue: £63,000
The challenge I threw down was, can you double your profit in just a year?
Based on an existing profit of £50,000, we smashed it.
Can you?
Jump on a free Revenue Strategy Call with me, and let's see if you too can double your profits in the next year.
Sam