**STOP PRESS** BOOK YOUR SPOT HERE FOR REPLAY WEBINAR – LAST CHANCE!
Feeling overwhelmed and totally confused? Trying to work out your Tweets from your Likes?
You're not alone!
I recently sent out this email to my list of estate agents:
I've decided to create a training on Social Media for estate agents. (whoop whoop!)
So I need to ask you: What do you need to know about using Social Media in your business?
The training will be offline (workshops) and online (video training), and it will be the most comprehensive and relevant training in the industry.
Let me know what you'd like me to include?
I had literally hundreds of replies. These are pretty typical:
"I must admit I don't really get twitter and would like to benefit from being able to utilise it more and effectively."
"How to find the time to find good stuff to post!"
"How to get more customers/potential customers to 'Like' our page."
"Should I post my properties?"
"We would like to use Facebook and Twitter but we're scared of doing it wrong!"
"What's Google Plus all about? Should we bother with it??"
"How does LinkedIn work and what's it for?"
All great questions!
You may be relieved to know that the answers to these, and many more of your burning questions will be answered in my brand new Social Media training – SMASH it Social, which launches next week as both online and offline training.
Online Training: SMASH it Social Video Modules
This is a five part training, covering all the main five platforms I recommend using right now:
1. Twitter
2. Facebook
3.LinkedIn
4. Google Plus
5. Pinterest
Each part is divided into three modules:
A. The Set Up – Getting it Right
B. Build Your Audience – Attract Raving Fans
C. Grow Your Business – Generate New Leads and Win Instructions
I have specifically designed the training to be handed over to whomever you have delegated Social Media to in your company. This means that you can relax knowing they aren't going to mess it up!
Offline Training: Smash it Social Full and Half Day Workshops coming to a town near you!
Fifteen venues throughout the UK in January, February and March next year.
Here's what the pilot workshop attendees had to say about this workshop:
"Attended Sam's workshop on Smash It Social yesterday! It was very insightful and I would highly recommend any of Sam's courses as she is very knowledgeable!! Thank you and I hope to attend another course soon."
"Fast paced and packed with information! Definitely attend if you are wondering what direction to take with your Social Media and how it can grow your business."
"I was feeling really overwhelmed by Social Media and felt like I didn't know anything about it (apart from using Facebook a bit personally).
The workshop really opened my eyes to Twitter and Linked In and the fact that we should be using our Social Media to attract vendors and not sell the properties..e.g. making Facebook more engaging for the general public (not just posting our properties on there)."
" I would recommend Sam's Smash it Social workshop for anybody wants to use Social Media to grow their business. Sam clearly has a lot of experience and is very much in touch with the Estate Agency marketplace. It is good that it is industry specific."
If you're ready to find out more now, just go here where you'll find all the information you need about the training and workshops.
If you'd like to attend my free webinar Social Media for Estate Agents – (or how not to be a dinosaur) on Friday 12th December, then
click here
 to book your free place before they all get snapped up!
If you have any problems registering, please email Tracy@home-truths.co.uk.
Really looking forward to seeing you there!
**STOP PRESS** BOOK YOUR SPOT HERE FOR REPLAY WEBINAR – LAST CHANCE!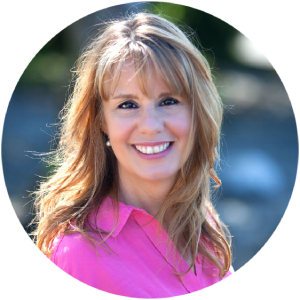 What to read next: The Pumpkin Plan Formula
What to do next: Do you get my Supertips? They're jam-packed full of great tips and marketing strategies just like this one, and best still – they're free! Get yours here -> www.samashdown.co.uk/samsupertips
Speak to Sam: If you'd like to know how I think you could improve your marketing, just answer a few short questions here and I'll tell you if and how you could be more effective