Picasso was once enjoying a double espresso in his favourite café in Paris, when he was accosted by a lady at a nearby table.
"Excusez-moi, aren't you Picasso??" she asked excitedly. When he confirmed that he was indeed he, she then begged him to draw her portrait.
With a sigh, he took a clean napkin off the table and a pencil out of his pocket, and very fast, drew the woman's likeness.
As he passed the napkin to the woman, he asked her for 500 francs.
"But", she spluttered, "it only took you a minute!"
"Non madame," Picasso explained. "It took me forty years."
It's a nice little story that illustrates something really important.
When a vendor complains that you've sold their property in two days for the full asking price, and therefore shouldn't be entitled to your full fee because all you did was put it on Rightmove, they are missing the point. (Several points, in fact.)
You sold it quickly because you're really, really good at what you do.   You could have messed up the online advert, taken a load of unflattering photographs, made a hash of the description, and managed to put any potential buyers off, if not on the phone, then on the viewing itself.
You did none of these things.  Firstly, you chose to pay a hefty subscription to Rightmove in the first place.  Not a small undertaking by any means.  Then you worked hard to make sure your client's home looked as appealing as possible online, attracting interest from the right kind of buyers, generated and negotiated a great offer, and did everything in your power to make sure it sticks.
You were able to do all these things because you have experience, and your experience has allowed you to build up and refine your skills, so that your clients can be sure their property sale is in safe hands.
Not only that, but you, or your boss or partner, pay thousands of pounds every month to make sure your office is professional and inviting, your staff are carefully-chosen and well-trained, and you have even invested in clever software that allows you to spend less time on the stuff that doesn't count, and more time actually helping your clients.
I'm guessing too, that you don't work a 39 hour week, but much, much more.  That if you're the boss, your hourly rate is less than your top sales people, and that you check and answer emails from home, at weekends, and probably on holiday too.
So before you allow your fee to be questioned, whether on a market appraisal or after an accepted offer, remember this: you did not become a great agent overnight.  You work hard, and you deserve to be paid what you're worth.
Right?
IMPORTANT! I'm offering just three spots this week for a free strategy call. If you have a specific challenge you'd like my input on, just send an email to sam@home-truths.co.uk and we'll get you booked in.  Completely free.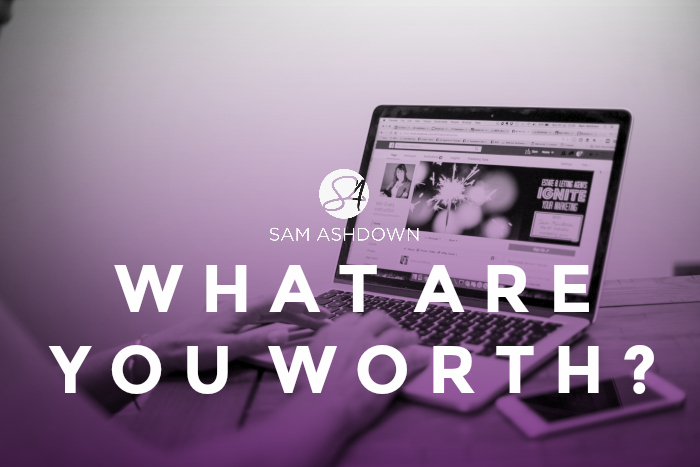 What to read next: What gets you out of bed in the morning?
What to do next: Do you get my Supertips? They're jam-packed full of great tips and marketing strategies just like this one, and best still – they're free! Get yours here -> www.samashdown.co.uk/samsupertips
Speak to Sam: If you'd like to know how I think you could improve your marketing, just answer a few short questions here and I'll tell you if and how you could be more effective.