Photography is the most important element of your bespoke property marketing, where you can most effectively demonstrate differentiation.  If you are determined to attract the highest quality homes, and the most discerning clients, and at the same time compete with the best premium agencies in your area, you'll need to get your photography absolutely right, every time.
At my agency, AshdownJones, we offer four types of photography:
1. Lifestyle photography
2. Drone photography
3. Local photography
4. Twilight imagery
We find that by creating attractive imagery of the home and surroundings, we can not only showcase that home more effectively, we also capture the hearts and the confidence of our client, who loves to see their home portrayed in our images so beautifully.   
1. Lifestyle photography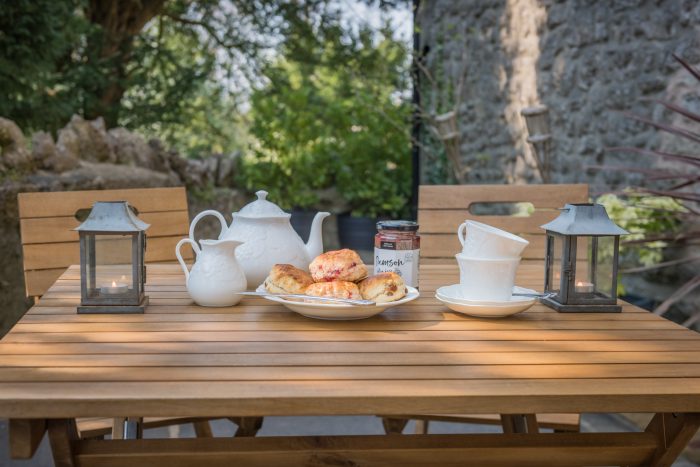 You may have heard the term 'lifestyle photography', but what is it, and why do you need it to promote your high value homes?
Lifestyle photography for properties is when your photographer captures more than the bricks and mortar, and instead shows the lifestyle a buyer can expect to attain if they buy the house. They help someone to build an emotional connection to the house, and to imagine themselves living there.  Lifestyle photography is the kind you see in a quality home magazine; a crackling fire; Champagne and glasses on a balcony; a bubble bath lit by candles. At AshdownJones, we only sell unique homes, and many of the high value homes in your area will also be one-offs. Showing the house using the same kind of photographs you use for a three-bed semi will do these special homes a disservice. Your clients will feel pride and delight when you show them how you have understood and appreciated the lifestyle their home offers. By doing so, you elevate not only the house you're marketing, and your estate agency brand by association; you're also elevating the relationship you have with your clients, deepening trust and building loyalty. 
2. Drone photography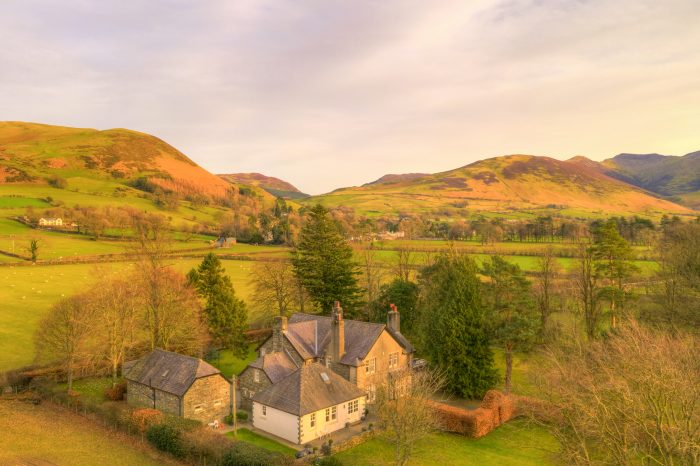 Whilst many photographers now do drone photography too, and can offer both in one visit, I suggest you consider keeping these two services separate, so as not to put all your eggs in one basket. Our drone photographer often visits twice, during daylight and also at twilight. At some times of the year, and in fine weather, you may be able to coordinate these two types of photoshoots so the drone photographer just has to wait for it to get a bit darker. But in summertime, when twilight shoots can be as late as 11pm, this may not be feasible. Our client services team always attends a twilight shoot, so they can make sure we get the exact image we need for the brochure and Rightmove. Standing with the drone photographer and watching his screen whilst he takes the shot can be invaluable, in case he has missed something important. We find that clients often like to be present too, and really enjoy seeing their home from the air.
3. Local photography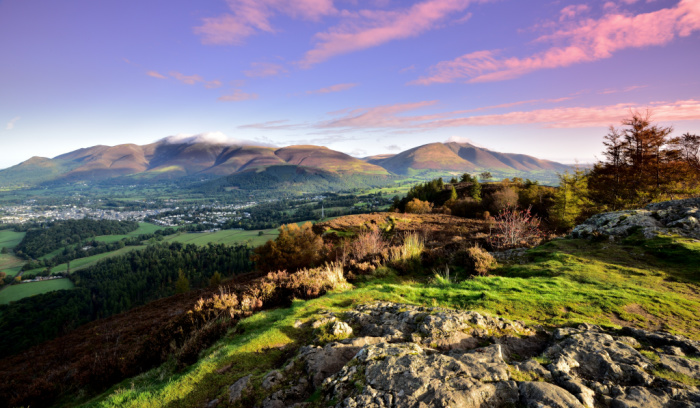 Sellers love to tell you what local sights and amenities are within a short walk or drive of their home. Buyers too, want to see what surrounds their potential new home, and how they will enjoy the environs in residence. Having beautiful images of local walks, landmarks and scenery will bring the brochure to life, attract buyers, and please your clients too. Ask your photographer if they already have some local images – you may find a landscape photographer has a library of local images you can purchase. If not, ask them to go to the shoot early, and find some local features to photograph.
4. Twilight imagery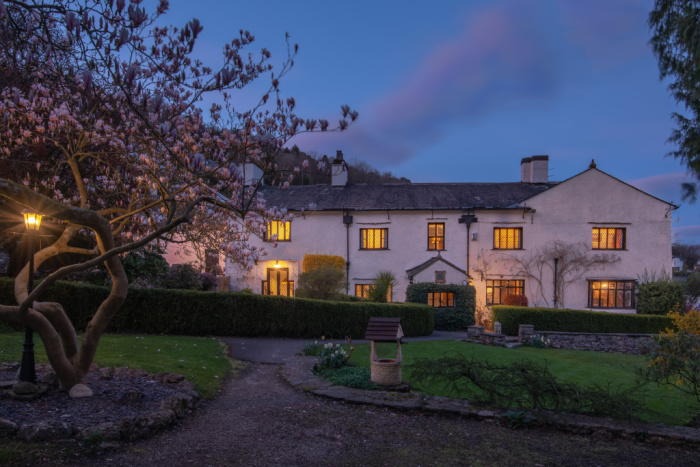 Twilight, or 'dusk' photography is usually taken of the exterior of the house, at dusk. It shows off outside features like lighting, pagodas strung with fairy lights, and fire pits. At the same time, with all the lights in the house lit, twilight photography can make even the most uninspiring façade look attractive, warm and welcoming.  A sunset sky as a backdrop is an added bonus, and often captured rather by luck than planning, but can elevate the shot even further.
We find that by using a twilight photograph as the main image, we can maximise clicks and views of that property online. Because daytime shots are still the norm, twilights stand out so much more when buyers are looking for a property. In 50 or 100 listings, there'll usually only be one twilight shot. If this shot is yours, not only is it showcasing the property, it's also showcasing your agency as one that creates inspirational, stand-out images.
Twilight images are usually taken in the period just after the sun has set, so there is still some light left in the sky. Too dark a sky will render the house invisible, but if the sky is still light, the interior and exterior lighting won't show enough. It's hard to get the balance right between the two but once you do, the result is a magical image buyers and sellers alike will love.
How to find the right photographers for your high value homes
Your photography is the cornerstone to your bespoke marketing, and your key opportunity to prove differentiation in a way that is not only highly visual, but also very visible.
Finding a photographer who can operate at the level you need, and create beautiful images that will be your signature service is probably your most difficult challenge.  Before I move onto exploring what to look for, here's what to avoid:
A photographer every other estate agent is using

Agreeing to paying per image used

Being charged by the hour

A photographer who gives you every image taken on the shoot

Conversely, also avoid a photographer who only submits to you a small proportion of images he took

A photographer who lacks patience

A photographer who doesn't use a tripod.

A family portrait photographer

A photographer who uses flash inside

A photographer who is too cheap (less than £150) or too expensive (more than £350)

A photographer who wants to charge you for all travel, not just those properties that are a bit out of his area
There are a few more clues they are not the right photographer for you, but you'll learn as you go, just as we did.
Start by researching the photographers used by local high-quality hotels and pubs. These tend to be lifestyle-focused, well-lit, nicely composed and expertly edited. Just call them and asked them who they used for their imagery. They will usually tell you quite willingly.
Instead of using a photographer that every other agent in your area uses, and sacrifice differentiation, look for that hidden gem no one else has discovered. We currently use three photographers in our agency; one is a keen landscape photographer; another, an award-winning nature photographer. All three have a great eye for composition, and a keen sense for how to use light. 
Photography fees
As with most things in life, you get what you pay for. If you find an amazingly talented graduate fresh out of university and willing to do your shoots for £50 a pop, congratulations. On the flip side, some of the best magazine and architectural photographers can command upwards of £1500 a day; a fee you most probably won't be able to justify.
After working with many photographers on property photoshoots over the last fifteen years, I can tell you that the sweet spot you're looking for is around £200 – £350 a shoot. For this you should get an experienced and committed photographer, but not pay an arm and a leg for their services.
This fee is for the main shoot itself, but don't forget you may need to factor in other costs, especially unforeseen ones like an external revisit for bad weather. We also get new foliage external shots done for each new season change for properties that are still on the market as the next season rolls around.
Why you need to offer bespoke property marketing images now
The case for offering and creating the very best images for the houses you sell is without question. If you don't offer it, you could very easily find your competitors gain an easy advantage over you, and list the homes you really want. If on the other hand you set out to offer the very best property photography in your area, you will attract the sellers and homes that will take your agency to a whole new level.
How to offer and create bespoke marketing that attracts the really big fees is something we cover in depth in my signature programme – How to Add £100k with High Value Homes. If you'd like a chat about whether you'd be a good fit to work with us, then let's talk.
Sam