Hi, I'm Sam!
I work with independent estate agents to help you
•          Get more Valuations,
•          Win more Instructions
•          Sell more Properties
After all, once you get these three VIP elements right, success is practically guaranteed!
Each week, I send out free and fabulous Supertips for estate agents. As a thank you just for signing up, I promise to share with you my Super Secret Strategy to Boost your Click-through rate on RIghtmove, and tell you how I achieved the highest click-through rate ever recorded on the site!
Smash the Competition
Would you like to know more about how I can help your estate agency to be the very best? I work exclusively with agents, so once you engage me, I won't be sharing my advice with your competitors. Call me before they do, and they won't know about your secret weapon – me!
Get in touch! I'd love to hear from you.
Sam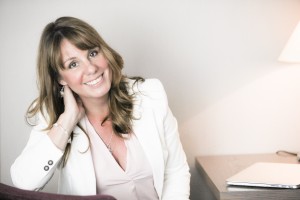 What others are saying about Sam….
"Sam is a marketing expert. Both a pleasure to work with and learn from I would highly recommend using Sam's consultancy services."
Oliver Walker MARLA
Assistant Manager at JDM Lettings Ltd
"Had a great chat with Sam who gave me some really good ideas to include in my marketing efforts. Thanks very much!"
Hazel Curtis
Lettings Manager at Easy Location Ltd
"Sam is incredibly knowledgeable about both property and social media/marketing. I find her an invaluable resource to be able to link up with and she is fantastically honest and direct which I really appreciate. I would thoroughly recommend Sam to any independent agent – and her weekly super tips are well worth signing up to as well."
Miranda Pearce
Partner at Clive Pearce Property
"Sam can really only be described as having an encyclopedic knowledge of selling homes, and assisting agents in getting the best out of their business. Her infectious personality really helps you make the most of your time with her, and whilst she's not afraid to tell you some 'home truths', she does so with such enthusiasm and vigor that you really appreciate the advice that could set you apart from the crowd. An avid social marketer and always willing to lend an ear, her assistance is invaluable to any agency, old or new."
Liam Davies
Founder at Appleton Thorne
"What strikes me with Sam, having spoken to her for just 45 minutes, is her unique way of making you feel like you've known her for years. Sam's familiar and friendly manner and broad knowledge of marketing strategy and social media have already been adopted by my agency and are having extraordinary results. I can't recommend her highly enough and look forward to meeting her in person too! …in the meantime she's all over Twitter so that'll have to do!"
Richard Morris
Senior Valuer and Head of Marketing at Hartleys Estate Agents