Have you seen my Wall of Shame? Here's the link – grab a cup of coffee and marvel at the wonderful property photography there, courtesy of your industry colleagues, your competition, or perhaps even you…..
In case you aspire to the lofty heights of such fame, here's a handy checklist to make sure that your photos have the chance of making the grade.
I hope this post has been helpful.  Let me know if you'd like any photography tips and advice, as my Wall of Shame has hundreds of examples I can direct you to, if you want to get that shot just right.
Do you get my Supertips, just for estate agents? They're packed with great advice and strategies on everything from Rightmove hacks to more terrific photography dos and don'ts. Click here for yours.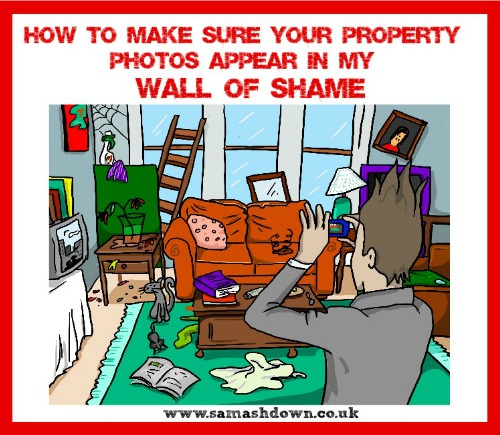 What to read next: Ditch the Tech!
What to do next: Do you get my Supertips? They're jam-packed full of great tips and marketing strategies just like this one, and best still – they're free! Get yours here -> www.samashdown.co.uk/samsupertips
Speak to Sam: If you'd like to know how I think you could improve your marketing, just answer a few short questions here and I'll tell you if and how you could be more effective.